ITBS BPM offers a powerful paradigm for boosting productivity regardless of whether you are an end-user seeking to automate essential business processes, a solution provider interested in offering new money saving solutions to your customers or an independent software vendor seeking to extend the functionality and the reach of your solution to all the desktops.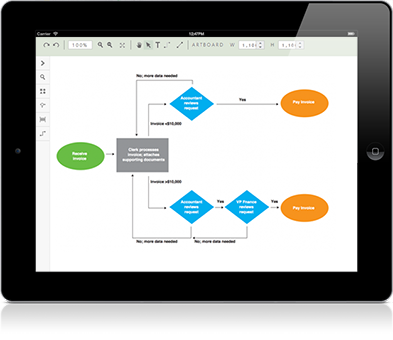 B P M  D E S I G N
Powerful, complete and graphical integrated development environment for process design, automation and optimization. ITBS BPM Process and eForms designers provide all the tools and constructs necessary for the collaborative design and implementation of business process solutions with or without S/W programming.
Take advantage of process repository that captures and stores process models for rapid reuse.

Define business rules including policies, requirements, and conditional statements to determine the tactical actions that take place in applications and systems.

Capture real time business events from multiple sources and applications and orchestrate appropriate responses.
B P M  R U N T I M E
Instant deployment of designed solutions on a scalable, flexible platform. Built on top of advanced technology enables the delivery of a new breed of web applications with rich high performance user experience.
Manage, monitor and process work steps and tasks assigned to them.

View what is happening in the business via customized dashboards.

Query and report on key data by leveraging out-of-the-box reports or create custom ones.

Get visibility into every change through business and system auditing.

Take advantage of real time alerts based upon process instance and data conditions.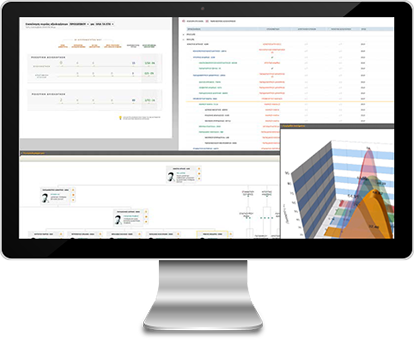 B P M  A D V A N C E
For analytics to be actionable, analysis must work in conjunction with process. Business intelligence and analytics yields intelligent business process management. By having more real-time intelligence and analytics directly feeding automated processes, an organization can see trends, issue actions and measure the results through reports.
Support human decisions with visual analytics the user models to reflect reasoning.

Gain insight from historical data with reporting, scorecards and clustering.

Predictive modeling using statistical and machine learning techniques.

Recommend decisions using optimization and simulation.